Two rounds of product updates in July primarily served workspace administrators.
Sign in with Your Apple ID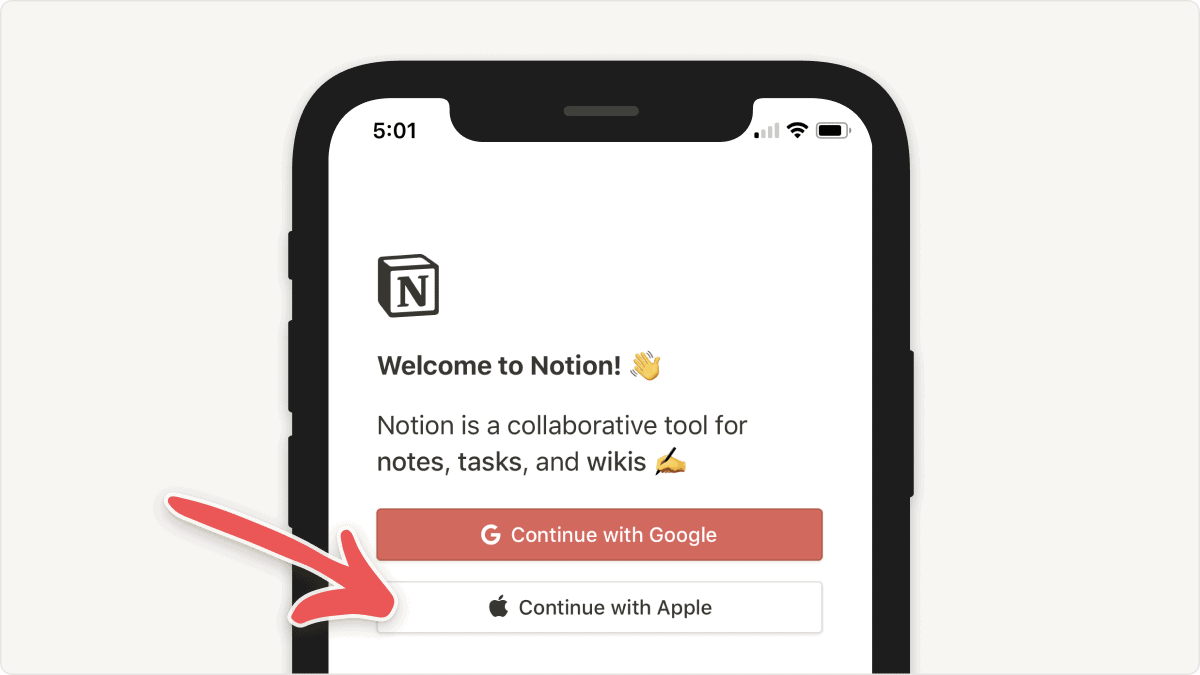 In addition to your email address and Google account, you can now use your Apple ID to sign in to Notion.
Lock Workspace Pages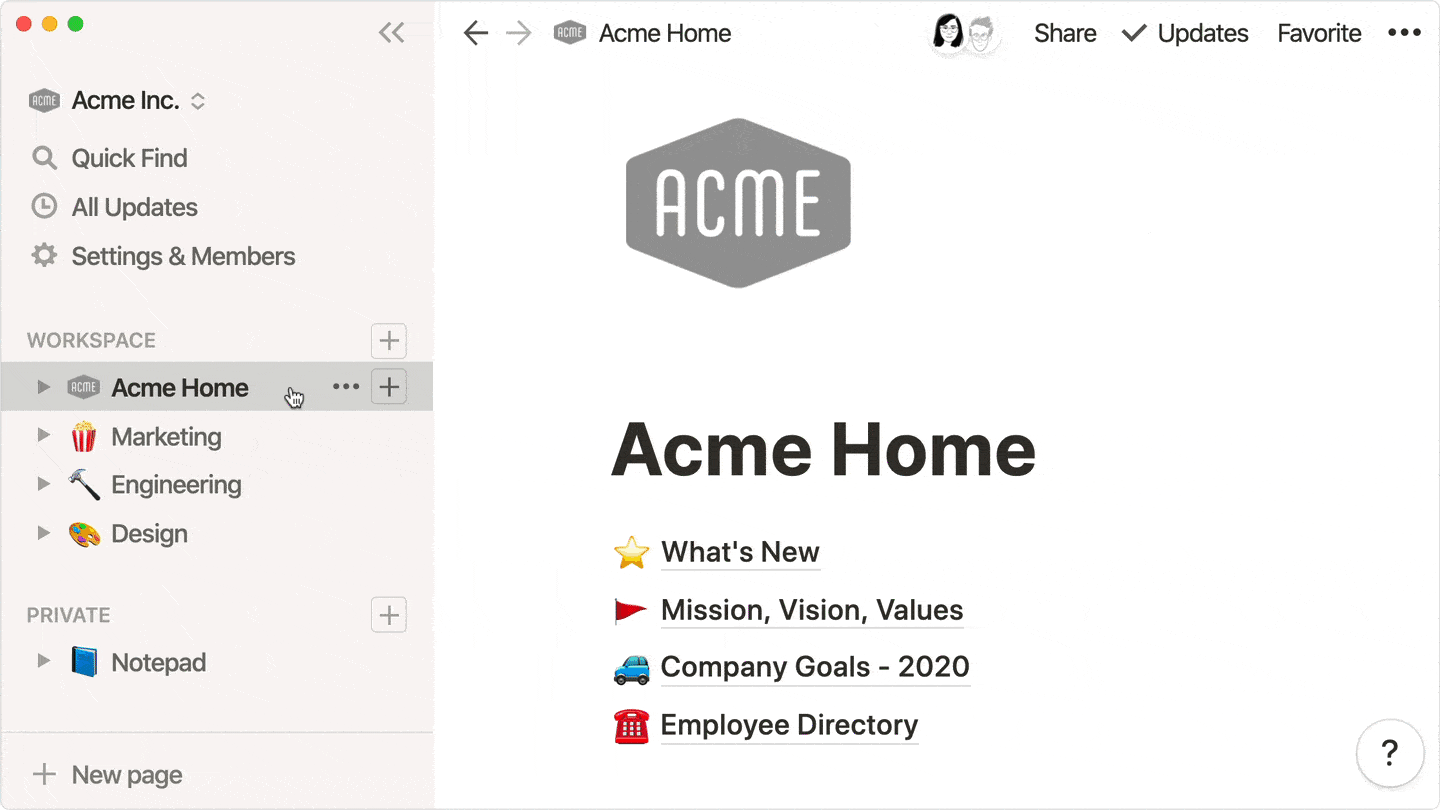 On Enterprise plans, administrators can now prevent any changes to the pages shared with the full workspace. The option is available in the Security & SAML section of Settings & Members.
Invite Members on Mobile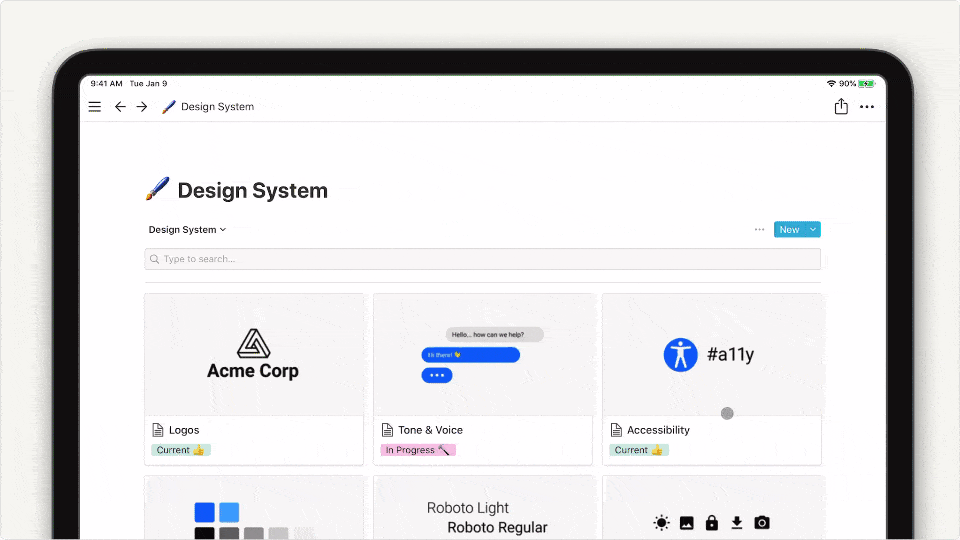 Team and Enterprise plans now include a Members item in the mobile sidebar. Members can view other workspace members, and admins can quickly invite new members.
Polished Settings & Members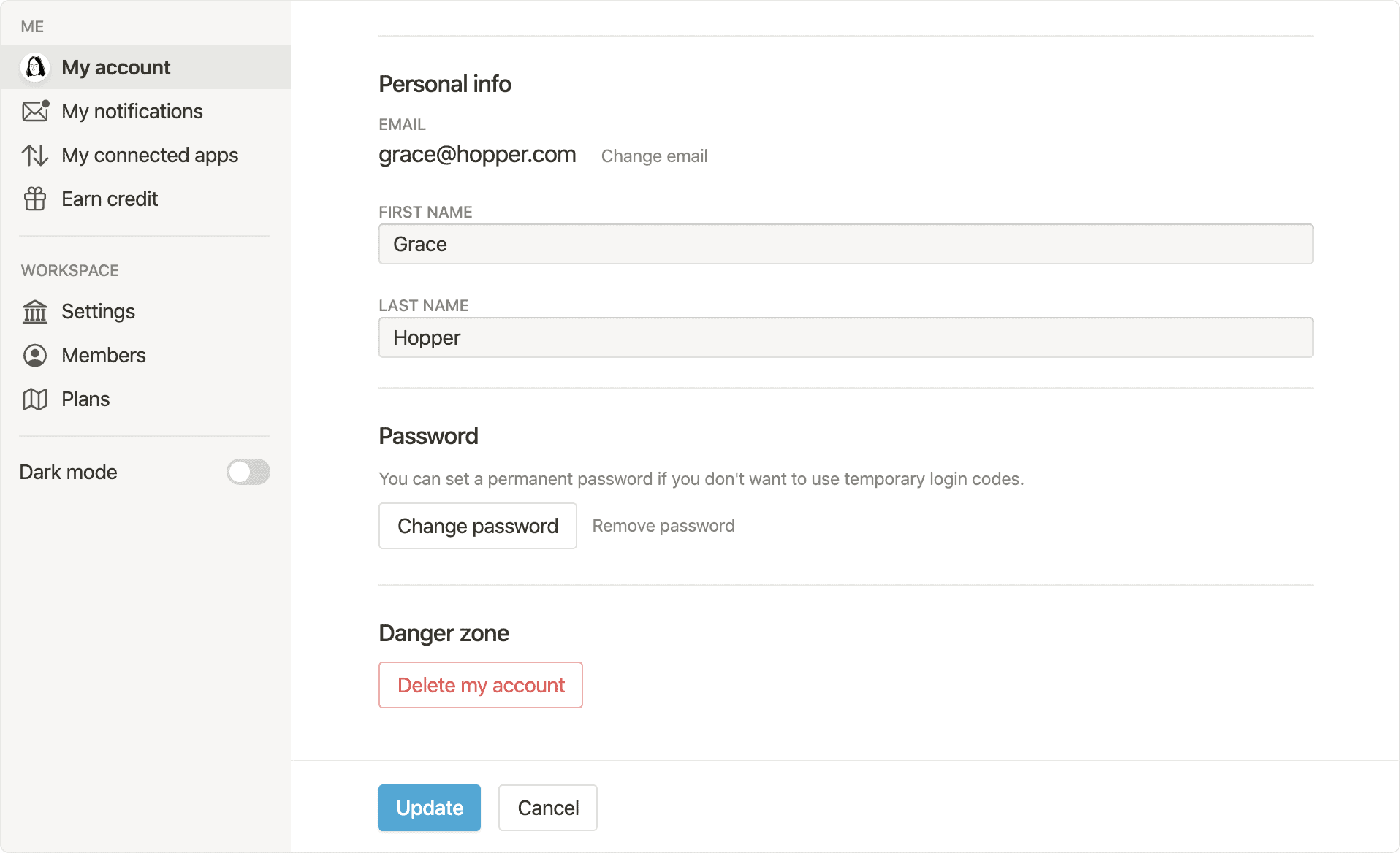 Notion made aesthetic enhancements to the Settings & Members section, including more spacing between components and the addition of sophisticated line icons.
Bug Fixes & Improvements
As always, July's updates also included numerous bug fixes and smaller enhancements:
Inline equations now support the \\\\ce and \\\\pu chemical equation macros from the mhchem extension
Added /grey as an alternative spelling for the slash command /gray
Adjusted spacing in some settings menus for better readability
Members who have been removed from a team workspace will now need to re-verify via password and temporary passcode when added back to the workspace
Fixed a bug that prevented the Esc key from dismissing a preview window if nothing was selected
Fixed a bug that caused inline databases to remain indented in preview modals and on tablets
Fixed a bug that prevented uploaded icons from appearing in the restyled page @-mentions
Fixed a bug that caused the Name property to be hidden on new gallery view databases
Fixed a bug that caused inline equations to be editable on pages with Page Lock enabled
Fixed a bug that prevented hyperlinked text from having a different text color enabled
Fixed a bug that created a duplicate Name property when creating a new table view
Reduced animation speed for hover states in the web and desktop apps to make the app feel more snappy
Streamlined onboarding for users joining a workspace via invite link
Fixed a bug that caused frequent logouts for some users
Fixed a bug that caused page icons to be misaligned in @-mentions
Fixed a bug that allowed multiple audio blocks to be playing simultaneously
Fixed a bug that caused notifications to redirect to a white screen on Android
Fixed a bug that caused code blocks to become truncated in PDF exports
Fixed a bug that caused date formatting preferences to be ignored when inputting date values
Fixed a bug that caused the mobile share sheet to no longer work with document scanning apps
Fixed a bug that caused the mobile share sheet to no longer work with iOS files and photos
Fixed a bug that caused the mobile share sheet to fail in Safari